Services
Click the circle icon on the right side of each Service to select the Service.
Summer Reading
Summer Reading 2022 Schedule:
June 7th, 4 PM:  "Kansas Geology" will include a speaker and an outdoor activity.
June 14th, 4 PM: "Boat Safety" Mg County Game Warden will speak and an outdoor activity will be held.
June 21st, 4 PM: "Importance of Swimming" will include a speaker and an outdoor activity.
June 28th, 4 PM: "Shipwrecks & Sea Serpents" will include a speaker on Legends and Lore and an outdoor activity.
July:
Weekly activity bags will be handed out, first come first serve. No registration is necessary. You can sign up once a day to be entered in end-of-the-month book drawings.
Tuesdays 3:30-4:30: In-person Teen activities
*All is subject to change as the events are finalized. Please keep up to date on our Facebook page or our website.
Caney City Library Brochure

CLICK HERE to open the PDF of the brochure in a new tab.
You may print the brochure from that browser tab/window.
Crafternoons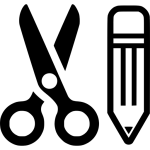 Since 2015, our Library has held Crafternoons, which are arts and crafts classes offered by library staff,  local artists and crafters who are willing to share their talent with our community. If you are interested in attending or leading a class, please contact Jennifer during Library hours. Watch our Calendar for upcoming Crafternoons in the future 

*Our onsite programming, including Crafternoons, has been placed on hold at this time, due to the Covid-19 Pandemic.  At this time we are offering various crafting kits each month that can be picked up at the Library during business hours.  We appreciate your continued involvement!  If you have any ideas for crafts that would be possible during this time, please don't hesitate to contact us! 
Montgomery County Lego Masters
Current Movie List
For the links to the current lists of dvd and blu-ray movies available from our Library:
Go to Lists
Dolly Parton's Imagination Library
Do You Have a Child Under the Age of Five?
When you join Dolly Parton's Imagination Library, your child will receive a book in the mail every month until they turn five. Best of all, it's completely free! Chick below to see what it's all about and sign up.
Sign Up
hoopla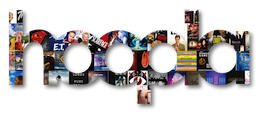 Did you know your SEKnFind library account now grants you free access to over HALF A MILLION digital titles?
To get started, you'll need to know:
– Which Library Issued Your Card
– Your Library Card Number
– SEKnFind Account Password (PIN)
Niche Academy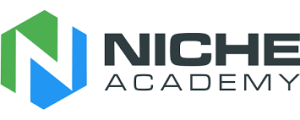 CLICK HERE to go to the Caney City Library Niche Academy page.
SEKnFind
Notary Service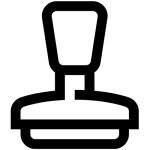 Caney City Library offers a Notary service by appointment only. Please email or call ahead to verify the notary's availability before coming to the Library. The notary will ask to see a picture ID to verify identity.
The signer must appear in person at the time of notarization and will be asked to sign in the presence of the notary. The notary is responsible for witnessing the signature and verifying the identity of the signer.
There is no cost to use the Library's notary service.
Questions? Call (620) 879-5341 or email Jennifer at caneylibrary@gmail.com.
Caney City​ Library
211 W 5th
Caney, Kansas 67333
► Hours
Mon, Tues, Wed, Fri: 12pm - 6pm
Thu & Sat: 8am - 2pm
► Phone & Fax